Responsive Clean Template
$100
We are witnessing the fast-paced grown and diversity of devices which users can surf the internet. It leads all potential or existing online business owners to a common question that how to make the web layout to be adapted with all devices screen size from laptops, desktops, smartphones, and tablet with cost effective and concrete consistency. Responsive web is the best and ultimate answer for this tough puzzle.
If you are looking for an attractive social network theme with a new landing page, different look and feel for all elements such as Headers, Widget, Tabs, Font, Buttons, especially fully implemented with a responsive specification, Responsive Clean Template pops out as a considerable nominate. It is an incredibly beautiful responsive template for corporate and photo focus websites. In addition, the template itself still maintains the flexibility for site admin being able to configure importance components on Front End such as layout and important slide shows.
Most of YouNetCo plugins are now FULLY responsive. Please refer the below list for detailed.

SocialEngine compatibility: 4.8.x – 4.9.x
Product version: 4.02p2
License key:
This module requires YouNetCore plugin to verify the license.
License key and YouNetCore plugin could be found under your Client Area.
Dependency:
Required Responsive Template Lib 4.05p2 or higher to be installed first. You can download Responsive Template Lib under your Client Area.  
Supported Modules:
Improvements
Compatible with SE 4.9.0 -> 4.9.2
Add Red and Blue themes
Highlight Features:
FULLY Responsive Template
Different Layouts for Various Screen Sizes (Desktop, Tablet, Mobile)
Menu position: Mini Menu, Main Menu, Left and Right Navigations
Landing Page customizable
YouNet Advanced Album, Advanced Blog, Advanced Group, Advanced Forum, Advanced Event, MP3 Music and Advanced Video optimization to have beautiful layout
There are 3 different themes of choices with 3 different colors Red, Green & Blue
Demo:
Note: In order to have more options for content type of landing page slider, you need to have Advanced Photo installed
Features Listing:
Template is responsive and layout variation with correspondent screen size
Responsive Framework integrated (CSS, Components and Javascripts)

Search widget is auto hide in Tablet Size and Tablet device
Search widget and main pages of each module are auto hide in Mobile Size and Phone
Mini menu and header menu are "hide/show" corresponding to Screen Size and Devices
All components in Advanced Album and SE default plugins are applied Responsive Components

Landing page is customizable

Picture Slideshow configurable: height, number of photos, categories to display. It requires Advanced Album in order to be configured with top photos, photos of day/month/week
Grid Container in homepage is designable
Landing page could be totally redesigned using Layout Editor in Admin Panel

Exclusive Photo Layout for Responsive

Photo Homepage is customizable
Number of Photos changed corresponding to Screen Size
Photo size is changed regarding Screen Size
Specific Pages:
Landing Page
Home Page
Member Profile
Member Page
Sign up
Sign in
Messages
Settings
Updates
Sign out
Search (in general)
Privacy Policy
Terms of Service
Members
Events
Blogs
Groups
Forum
Music
Polls
Videos
Classifieds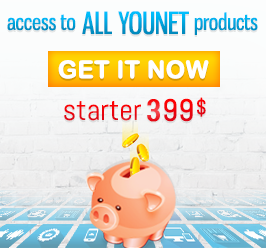 Supported Browser
IE9+, Firefox, Safari, Chrome
Support System
http://socialengine.younetco.com/client
Installation Guide
After purchase our product, an email will be sent to you immediately in which an installation guide is included to instruct you on how to install the product. If you purchase product with installation option, please submit ticket in the Client Area with FTP, site URL, and Site Admin account for us to install.
Refund & support policy
http://socialengine.younetco.com/policy
Support Time Monday-Friday, 8:30 AM-5:30 PM, GMT+7
Notice: For some reasons [email problem] that you do not receive email from us for product information, please contact us at info [at] younetco.com.