Minify- Speed Up Your SE4
$35
Minify plugin empowers SE website to stream faster by removing unnecessary white space and comments, reducing HTTP requests and JS/CSS bandwidth. Therefore when your site grows up and has high traffic, reducing the number of requests will stabilize the server's load and improve its performance.
Notice:
SE compatibility: 4.8.x –> 4.9.x 
Product version: 4.04p1
License key:
This module requires YouNetCore plugin to verify the license.
The license key and YouNetCore plugin could be found under your Client Area.
Improvement
Upgrade Google Minify library to version 2.1.7
Turn on or off Rewrite Mode: Minify can run on friendly URL
Key Features
Improve performance
Allow admin to view the speed improvement directly via http://gtmetrix.com, and https://developers.google.com/pagespeed
Combine multiple CSS or JavaScript files and remove unnecessary white space and comments
Eliminate HTTP requests and reduced JS/CSS bandwidth
With caching enabled, Minify is capable of handling hundreds of requests per second on a moderately powerful server
Back-End
Global Setting 
Combine CSS
Combine JS request
Re-order JS loading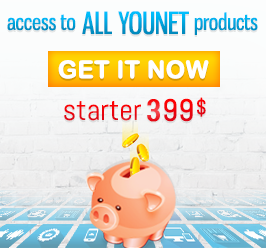 Supported Browser
IE9+, Firefox, Safari, Chrome
Support System
http://socialengine.younetco.com/client
Installation Guide
After purchase our product, an email will be sent to you immediately in which an installation guide is included to instruct you on how to install the product. If you purchase product with installation option, please submit ticket in the Client Area with FTP, site URL, and Site Admin account for us to install.
Refund & support policy
http://socialengine.younetco.com/policy
Support Time Monday-Friday, 8:30 AM-5:30 PM, GMT+7
Notice: For some reasons [email problem] that you do not receive email from us for product information, please contact us at info [at] younetco.com.