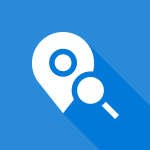 At some point, your SocialEngine community will eventually grow and contain millions of content/items. That is actually a good sign for a social network. However, by having too much global information, it might create some negative effects which bother end-users with accessing to the right located content. Our Location-Based System plugin will solve those needs and difficulties.
Location-Based System offers the functionality to add a location-based filtering to your SocialEngine site. It will let users deciding which content will be displayed based on a single location with radius parameters throughout the entire site. Furthermore, for the purpose of saving times, cookies will be applied to remember users' last filtered location. 
Finally, what's notable here is Location-Based System plugin is putting the displaying control back in the hands of the users who want to explore any SocialEngine communities the way they want. And this plugin is making that a whole lot easier. 
Best Compatibility: SE 4.8.x – 4.9.x 
Product version: 4.02p1
License key:
This plugin requires YouNetCore plugin to verify license
The license key and YouNetCore plugin could be found under your Client Area
Demo: 
Notice: 
Front End
Support SocialEngine basic themes and YouNet Responsive Templates
Displaying content based on the user's selected GEO location
Ability to detect user's current location
Narrow filtering content by radius parameters
Apply location filtering to all items and show on Landing Page, Listing Page, and Widget
Automatically apply the main location from Location-Based System to search widget of each plugin
Save cookie and apply on all plugins
Do not affect on current logged-in users' own items by location

On page My Items (Ex: My Events, My Listings, etc.), all items will be shown regardless their locations

Do not affect on current logged-in users' bought items by location
Support YouNet plugins:
Back End
Manage Modules: managing supported plugins with Location-Based System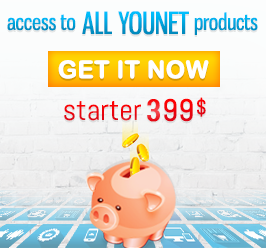 Supported Browser
IE9+, Firefox, Safari, Chrome
Support System
http://socialengine.younetco.com/client
Installation Guide
After purchase our product, an email will be sent to you immediately in which an installation guide is included to instruct you on how to install the product. If you purchase product with installation option, please submit ticket in the Client Area with FTP, site URL, and Site Admin account for us to install.
Refund & support policy
http://socialengine.younetco.com/policy
Support Time Monday-Friday, 8:30 AM-5:30 PM, GMT+7
Notice: For some reasons [email problem] that you do not receive email from us for product information, please contact us at info [at] younetco.com.