Responsive Photo Template
$100
Purchase with (+Advanced Album option) to get package discount and full features
No matter what your site is for, a large amount of site content and activity are still about Photos; especially, when your site focuses on Photo Sharing. Then Responsive Photo Template, a dedicated template for Photo Sharing activities, shall have your attention.
Responsive Photo template is a state of the art template focusing on photo sharing, innovated to bring more exclusive, more accessible. The template is designed with a light color scheme with a touch modern element which promises to impress young members who love to share photos of special moments in life.
Most importantly, it's responsive, which means your site will display beautifully no matter where: Desktop, Tablet or Mobile Phone. In combination with Advanced Album, your site will be just a right place for Photo Sharing fans.
Most of YouNetCo plugins are now FULLY responsive. Please refer the below list for detailed.
Best compatibility: SE 4.8.x – 4.9.x
Product version: 4.01p3
License key:
This module requires YouNetCore plugin to verify the license.
License key and YouNetCore plugin could be found under your Client Area.
Dependency:
Required Responsive Template Lib 4.05p2 or higher to be installed first. You can download Responsive Template Lib under your Client Area.  
Demo:
Notice:
In this demo, we use YouNet Plugins, which are not included in Responsive Photo Template License
Improvements
Compatible with SE 4.9.0 -> 4.9.2
Landing Page: Redesign layout for Photo/Album Listing block
Set Total Photo as the default list of Photo/Album Listing block
Supported Modules
Highlight Features
FULLY Responsive Template
Different Layouts for Various Screen Sizes (Desktop, Tablet, Mobile)
Landing Page customizable
Customized homepage after login: Landing Page as homepage and User Homepage will be renamed to Dashboard. Home Page could be customized or revert back to basic home page anytime. 
Features Listing
Template is responsive and layout variation with correspondent screen size
Responsive Framework integrated (CSS, Components and Javascripts)

Search widget is auto hide in Tablet Size and Tablet device
Search widget and main pages of each module are auto hide in Mobile Size and Phone
Header menu are hidden
Mini menu is changed based on the Screen Size and Devices
All components in Advanced Modules and SE Default Plugins are applied Responsive Components

Landing page is customizable

Picture Slideshow configurable: your community will attract users for the first sight by high-quality photos. You can configure link, title, description, main photo easily
Metro menu let the admin edit their menu's link, menu's background photo, menu's icons, menu's color and menu's text as desired
Search photos/albums with many criteria for both Basic Album and Advanced Album
Redesign layout for album listing/photo listing on landing page, including 3 mode views: grid view, list view, pinboard view
Back End
Global Settings

Admin is able to allow user to customize Homepage after log-in 

Manage Photo Slider

Admin is able to add photos slider. Each added photo is able to add Title, Link and Description.
Admin is able to add up to 5 photos.

Manage Photo Blocks

Admin is able to add up to 12 blocks, and all blocks can be scrolled right/left.
Each block includes:

Icon
Title
Background image
Background color.  
Link
Question 1: Does this template require Advanced Album installed in prior?
–> Answer
Question 2: How to create Photo Slider and Photo Blocks in Responsive Photo template?
–> Answer
Question 3: Is Responsive Photo Template compatible with 3rd-party plugins?
–> Answer
Question 4: Will any files be changed after the installation of the theme?
–> Answer
Question 5: Is it possible to hide some widgets Mobiles?
–> Answer
Question 6: How do I show/hide Landing Page when users are logged in?
–> Answer
Question 7: How to use Container widget in Responsive Photo Template?
–> Answer
Question 8: YN – Responsive Template Lib verification information
–> Answer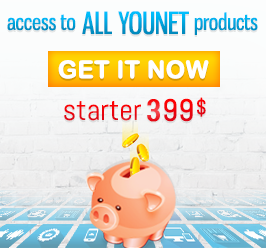 Supported Browser
IE9+, Firefox, Safari, Chrome
Support System
http://socialengine.younetco.com/client
Installation Guide
After purchase our product, an email will be sent to you immediately in which an installation guide is included to instruct you on how to install the product. If you purchase product with installation option, please submit ticket in the Client Area with FTP, site URL, and Site Admin account for us to install.
Refund & support policy
http://socialengine.younetco.com/policy
Support Time Monday-Friday, 8:30 AM-5:30 PM, GMT+7
Notice: For some reasons [email problem] that you do not receive email from us for product information, please contact us at info [at] younetco.com.