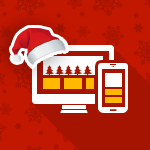 Responsive Christmas Template
$80
Christmas is coming around the corner, it's the time of year when Santa comes around, every business pushes itself up with this fabulous season, and surely no exceptional for social networks, for your community. 
Responsive Christmas Template is available now with full features of Responsive support, highlighted Latest Events, Recent Photos, Recent Blogs widgets to promote the season of the year and to get attention to all members and even to Public.
Other than those promote widgets, it is the first template which allows site's admin to have an option to hide/show border's decoration, Welcome Message, Snow Main background, Snow Top Border, Snow Footer and much more…
Most of YouNetCo plugins are now FULLY responsive. Please refer the below list for detailed.
Best Compatibility: SE 4.8.x – 4.9.x
Product version: 4.01p1
License key:
This module requires YouNetCore plugin to verify the license.
License key and YouNetCore plugin could be found under your Client Area.
Dependency:
Required Responsive Template Lib 4.05p2 or higher to be installed first. You can download Responsive Template Lib under your Client Area.  
Demo: http://se4templates.demo.younetco.com/responsive-xmas
Notice: In this demo, we use YouNet Plugins, which are not included in Responsive Christmas Template License
Recommendation:
For better effect of Snow Falling, you may consider our Snow Falling Effect module (free module)
Supported Modules:
Improvement
Compatible with SE 4.9.0 -> 4.9.2
Highlight Features:
FULLY Responsive Template
Different Layouts for Various Screen Sizes (Desktop, Tablet, Mobile)
Main Slider is able to configure by photos, titles and descriptions (up to 3 lines)
Template background photo is able to hide/show 
Border's snow decoration on top/bottom are able to hide/show
Welcome Message is able to hide/show and edit
Features Listing:
Template is responsive and layout variation with correspondent screen size
Responsive Framework integrated (CSS, Components and Javascripts)

Search widget is auto hide in Tablet Size and Tablet device
Search widget and main pages of each module are auto hide in Mobile Size and Phone
Mini menu is changed based on the Screen Size and Devices
All components in Advanced Modules and SE Default Plugins are applied Responsive Components

Landing page is customizable

Picture Slideshow configurable: your community will attract users for the first sight by high-quality photos. You can configure link, title, description, main photo easily
Top/Bottom snow border: is able to hide/show in member home page, on all pages
Welcome Message can be hidden/shown and edited
Main background photo is applied to all other pages

There are two available themes in Red and Green colors of choice in Admin Panel
Back End
Global Settings

Welcome Message:

Hide/Show Welcome Message
Edit Welcome Message content

Welcome Message Content: admin can edit the content of this message
Main Background: 

Hide main background
Show main background in landing page
Show main background in all pages

Snow Top Border's decoration

Hide snow top border in landing page
Show snow top border in all pages

Snow Footer Border's decoration

Hide snow footer border
Show snow footer border in landing page
Show snow footer border in all pages

Manage Photo Slider

Admin is able to add photos slider. Each added photo is able to add Title, Link and Description
Admin is able to add up to 5 photos

Allow to show/hide the Landing page for logged-in users (configure at YouNet Responsive Plugin –> Global Settings)
Support many content types for 3 widgets at Landing page: Event widget, Photo widget, Blog widget. Admin can easily select the content type for each widget. Example: admin can select Recent Photos / Featured Photos/ Most Viewed Photos / Most Commented Photos to show on Photo widget. The same idea for Event and Blog widgets
Have some specific widgets for this template: Blogs Grids Container, Events Grids Container, Footer Menu, Logo & Main Menu, Mini Menu, Photos Grids Container, Slider, Top Snow Border and Welcome Message
Question 1: How to have Snow effect in Responsive Christmas Template?
–> Answer
Question 2: How to add Photo Slider and Description in Responsive Christmas Template?
–> Answer
Question 3: How to switch Responsive Christmas Template to Green Theme?
–> Answer
Question 4: What widgets support in Landing Page of Responsive Christmas Template?
–> Answer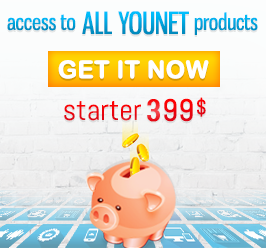 Supported Browser
IE9+, Firefox, Safari, Chrome
Support System
http://socialengine.younetco.com/client
Installation Guide
After purchase our product, an email will be sent to you immediately in which an installation guide is included to instruct you on how to install the product. If you purchase product with installation option, please submit ticket in the Client Area with FTP, site URL, and Site Admin account for us to install.
Refund & support policy
http://socialengine.younetco.com/policy
Support Time Monday-Friday, 8:30 AM-5:30 PM, GMT+7
Notice: For some reasons [email problem] that you do not receive email from us for product information, please contact us at info [at] younetco.com.