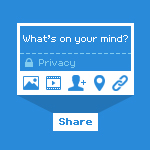 Advanced Feed System now fully supports Responsive and Mobile View
Advanced Feed System is fully integrated with Mobile Application
When participating in a social networking site, are you interested in being updated on the latest activities and connecting to other people by quickly posting new contents, reading, sharing and commenting on other's contribution? If so, we guarantee that the Advanced Feed plugin will serve you well.
Advanced Feed System plugin is equipped with numerous advanced features. Tag and hashtag provide a fantastic way to mention your friend in a post or a quick search of all feeds that contain certain hashtag. Privacy and Filters help users share their feed to the right people and make their main wall cleaner by filtering out unnecessary feeds. In addition, it provides emoticon and location check-ins which are a must-have on any social network.
Best compatibility: SE 4.8.x – 4.10.x
Product version: 4.02p2
License key
This module requires YouNetCore plugin to verify the license.
License key and YouNetCore plugin could be found under your Client Area.
Dependency:
Demo:
Improvements
Key Features
Welcome Tab – overview of what's going on entire of your site. You can also take quick actions for other modules on this tab
Feeds will be loaded automatically while scrolling page down
Filter member's news in Activity Feed by default criteria:

Most Recent (default): show news that is the latest posting
Friends: show news of your friends
Status: show member status
List: show your custom lists. You can filter news in one specific list
Admin can add more modules from core, YN,  3rd party to filter feeds

Tagging – increase interaction between members
Hashtag – clever way to manage sharing content. This helps people find posts about topics they're interested in
Locating – sharing location on the main wall, member profile and any object page (Core and YouNet modules)
Emoticons – adding smileys on any pages of Core and YouNet modules
Managing feeds by saving, hiding selected ones, hiding all, etc
Multiple privacy options for activity feed
Share count on each feed
Responsive and Mobile View supported( Required YouNet Responsive Template and Mobile View)
Improved layout on various types of feeds: Video, album, link, group. event
Front End
Welcome tab with several sections that allow quick access to popular features
Status update with various privacy options:

Everyone
Friends & Network
Friends only
Only me
Specific networks
Sublist of friend list
Individual friend
Groups

Emoticon supported
Options for individual feeds 

Hide
Report
Get notification
Save feed
Edit feed
Delete feed
Lock feed
Disable comment

Advanced Filter options which supports custom list.
Filter with many options such as individual plugin feeds, social feeds, saved feed, following feeds etc..  including custom list. More can be configured in administrator panel.
Auto load more feeds when scrolling down
Improved layout for various types of feed: feed with photo, blog, videos, …
Share count
Location check-ins on main wall, profile page as well as group detail and event detail 
Support hashtag, tag friends/tag group in main wall, profile page, group detail and event detail
Filter feeds in group detail , event detail, business detail
Option feeds in group detail , event detail, business detail
Privacy setting in activity feed of group, event, business.
Back End
Global Settings

Typical settings of default feed plus additional options such as custom list filter, friend list filter, frequency of auto loading feeds
Manage Filters

Manage and add filters
Edit/delete existing filter except core filter such as News Feed, friends, network etc..
Support all plugins
Manage content type for individual plugin

Manage additional content type
These content types are available for users to create custom filter list on front-end
Welcome Block configuration

Edit content that appears at the top of welcome block
Disable/Enable widgets appearing in welcome tab
Support conditional Welcome tab. 
1. Who can see new feeds?
-> Answer
2. How do I hide a post that appears in my News Feed?
-> Answer
3. Is there any way for me to follow an interesting post?
-> Answer
4. What is "tagging"?
-> Answer
5. What is "hashtag"? How do I use it?
-> Answer
6. There's no option to choose from when users create a custom filter list
-> Answer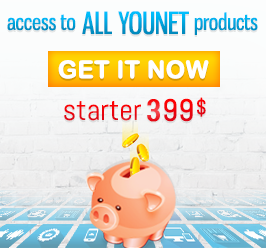 Supported Browser
IE9+, Firefox, Safari, Chrome
Support System
http://socialengine.younetco.com/client
Installation Guide
After purchase our product, an email will be sent to you immediately in which an installation guide is included to instruct you on how to install the product. If you purchase product with installation option, please submit ticket in the Client Area with FTP, site URL, and Site Admin account for us to install.
Refund & support policy
http://socialengine.younetco.com/policy
Support Time Monday-Friday, 8:30 AM-5:30 PM, GMT+7
Notice: For some reasons [email problem] that you do not receive email from us for product information, please contact us at info [at] younetco.com.