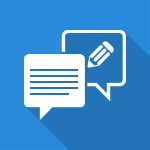 User Feedback - Hearing User Voice
$49
What makes a successful Social Network? Users, of course. The challenging task is to attract users but an even more challenging task is to get them to stay.  If a user is already a member, he/she can simply send a message to the administrator if he/she sees something that's not quite pleasant. But how about non-registered users? How do they contact the administrator? They obviously wouldn't fill out contact form because it takes too much time. This is a serious problem that needs addressing. Luckily User Feedback provides just enough tools for you to do so.
This plugin makes leaving feedback easier for users either registered or non-registered. Other users can see each other feedback and vote. Each feedback also has a status which lets users know whether their suggestions are implemented or not. The best thing is once a guest turns into a member, all of his feedbacks are kept within his account. 
Best compatibility: SE 4.8.x – 4.9.x
Product version: 4.01p3
License key
This module requires YouNetCore plugin to verify the license.
License key and YouNetCore plugin could be found under your Client Area.
Dependency:
Demo:
Improvements
Add setting for maximum feedback per IP address to prevent spaming
Update layout of custom fields manage page in admin panel
Hide Feedback Button if user isn't allowed to view feedback
Manage Reviews – Update Add Note textbox as required field and show owner of note
Member level setting – Hide delete function if user has no right
Add setting to allow number of feedbacks each user/email can post
Manage Polls – Change description
Update description phrase for adding new custom fields on category
Manage Polls – Decrease padding of Show Result popup
Key Features
Members and Guests are able to post feedback
Feedback can be viewed by all members and guest
Feedback can be voted, commented, liked, shared, and followed
Guest can comment on feedback
Admin can merge similar feedback 
After signing up, users can keep all of their feedback added when they were guests
Feedback button is configurabled
Integrated with YouNet Credit and Advanced Feed System
Support YouNet Mobile View and Responsive Template
Front End
Post Feedback

User can post feedback by using popup or creation form. User can view some suggestions before adding new feedback
Guest can add feedback to the site. 
All feedback are retained once guests become members

View feedback listing

User can quick view feedback on popup or view all feedback on Browse Feedback
Have many attractive widgets: Most voted feedback, Most popular feedback, Newest feedback, Highlight feedback, Browse by category and so on
User can search feedback on listing page
Use auto suggestion feature to suggest feedback which can be match the idea of user
Can view many information of each feedback such as its status, response from admin, number of votes, category and so on
Can vote feedback immediately

View feedback detail

Can view full content of the feedback as well as the decision of admin
Can view screenshots and files which attached on the feedback
Can vote for feedback or write comment

My feedback

Can view feedback posted by himself/herself or his/her following feedback 
User can edit feedback, manage screenshots/files on feedback or delete feedback
Back End
 Manage feedback:

Admin can manage all feedback, change their status, make decision on a feedback or merge some similar feedback to only one. He can also view statistic of a feedback or send email to all followers of the feedback

Manage feedback button:

Feedback button is an icon which will be shown on all pages at Front End. Users can click on the button to send quick feedback on popup. 
Admin can display this button with icon or text. Admin can also change the text, text color, button color, hover button color as well as position of the button

Manage categories

Can add custom field to the category

Manage polls

Admin can display one poll at Front End to get the feedback/ideas of users for a specific topic

Global settings

Admin can configure to allow guests add new feedback/comment on existing feedback
Configure to retain all feedback once guests become members
Configure to show feedback popup. We have 2 styles of popup for admin to select

Member level settings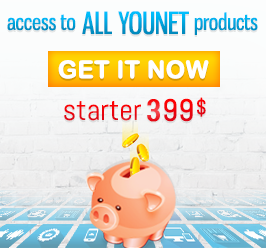 Supported Browser
IE9+, Firefox, Safari, Chrome
Support System
http://socialengine.younetco.com/client
Installation Guide
After purchase our product, an email will be sent to you immediately in which an installation guide is included to instruct you on how to install the product. If you purchase product with installation option, please submit ticket in the Client Area with FTP, site URL, and Site Admin account for us to install.
Refund & support policy
http://socialengine.younetco.com/policy
Support Time Monday-Friday, 8:30 AM-5:30 PM, GMT+7
Notice: For some reasons [email problem] that you do not receive email from us for product information, please contact us at info [at] younetco.com.