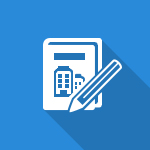 Business Directory - Online Business Listing System
$89
The booming of Social Network has created a trend in online advertising. Many businesses now look at niche social network for opportunities because nothing can kick off a business faster than community reviews.  Members of a niche social network tend to trust each other judgment and they will recommend products/services to other members if they think those products/services are good enough, thus potentially creates an exponential growth for businesses. When a business grows, more people will know about your social network. So, as a social network owner, how do you help businesses grow? The answer lies within Business Directory
Business Directory provides business listing features for niche social network. Members can create a business or claim a business created by other members. Members are able to review and rate any business that they have experienced with. "Brochure" feature allows members to print all info about a business on paper. Members can check-in a business when they stop by. In addition, Business Directory supports integration from various modules such as Photo, Video, Job Posting, Listing, Advanced Payment, Advanced Feed System etc.
Best compatibility: SE 4.8.x – 4.10.x
Product version: 4.02p3
License key
This module requires YouNetCore plugin to verify the license.
License key and YouNetCore plugin could be found under your Client Area.
Dependency:
Demo:
Improvements
Now user can scroll down to autoload photos in photo tab and decide how many photos will be loaded each time
User can use kilometer as unit when searching for items by geolocation and distance
When sharing a page on Facebook, Facebook link will show page title, thumbnail, and description of the shared object
Support Right-To-Left layout
Support new YouNet icons
Integrate with YouNet Resume plugin
Add a setting to change AddThis account
Add messages to widgets that have no items
Integrate with Location-based System plugin
No longer require a Payment gateway when all packages are free
Support YouNet Ultimate Video plugin
Log in as business: shows proper message when viewing other businesses
Business zipcode is now accepting characters
Business detail no longer shows empty blocks
Clean up Business Detail page, hide empty fields 
Key Features
Support YouNet Mobile View and Responsive Templates
Members can create their own business or create business for others to claim
Rate and Review Businesses
Print/Download as Pdf file Business detail page
"Join Business" option allows members to claim which business that they work for
Check-ins is supported
Transfer Owner capability
Custom fields associating with each category
Business Dashboard with various business management options such as statistics, edit info, manage page etc.
Log in as Business
Business comparison
Favorite a business / Follow a business
Integration with other plugins: Photo / Advanced Album, Video, Music, Blog / Advanced Blog, Discussion, Poll, Wiki, Classified, Contest, Advanced Feed System, Groupbuy, Event / Advanced Event, Listing, Job Posting, Advanced Payment Gateway, Multiple Listing, Social Music, Affiliate, Advanced Search, Ultimate Video, Location-based System
Front End
Browse Business

Users are able to view all businesses with option to browse by category
Search box provides location search which helps users locate local businesses
4 view modes provides friendly layout to users
Various widgets that showcase businesses

Most liked, Most View, Most  Rated, Most Checked-In, Business You May Like

Members are able to compare businesses

Business Listing

A less fancy page of browse business page
Display all business with 4 view modes

My Businesses

Display all business owned by users
Users can browse their business by

Clam Business
Favorite Business
Following Business

Each entry has a set of options to choose from such as Edit/Dashboard/Close/Delete/Make  Payment/ Feature Business
Log in as business allows member to post content on behalf of business

Create New Business

Allows members to create businesses: For personal purpose or for claiming
Comprehensive form and detailed feature package list
Preview button allows member to check their business detail before deciding to publish
Custom fields supported

Claim a Business

Display a list of businesses that can be claimed
Display detailed contact info of businesses

Business Detail

Display detailed info of a business such as category, contact, location, description, review etc.
Members can like, review, follow, join, check-in a business. 
Various plugins integrated: video, photo, discussion, event, job etc.
Print option allows members to print info of currently viewed business

Support responsive and Mobile View

Support 3 styles of business detail

Business Dashboard

Various manage options : Manage page/Contact form/Member roles/Announcements/Modules
Manage Contact Form: allow business owner to show/hide all information such as email, phone, etc on Contact Information 
Full control over layout of detail page with layout editor
Add other users to help manage business page
Login as business to post on behalf of business

Remove "Create business" button when logged in as a business

Compatibility

YN Affiliate 4.03 or later
Back End
Global Settings

General settings of business directory
Add settings for compare bar
These settings affect all member levels
Allow admin to change URL of business directory

Member level settings

Typical member level settings
These settings affect members of certain level only
YouNet Credit integration settings in included in these settings

Categories

Allows admin to add/edit/delete categories
Admin is able to add sub/view sub-categories
Admin can add custom field into a category. Custom fields only appear if certain category is selected

Manage Packages

Admin can add/edit/delete package.
Each package provides certain features and therefore has different price set
Configure Categories for package plan
Admin is able to set a business page to never expire
Valid Period of package is optional

Manage Businesses

Enable admin to manage businesses of a whole site.
Search box and filter provide admin tool to find a business quickly
Admin can delete/view/edit/transfer owner of any business
Mass approve/deny/delete option

Manage business Creators

Allows admin to decide who can create businesses for claim
Admin can add/remove business creators

Manage Comparison

Manage comparison field
Option to Enable/Disable each field
Option to add header to put certain fields into the same group

Manage Transaction

Display all transaction records taken place on business directory
Search box with different filter helps find transaction record faster

Email Template

Manage email template sent to users
Multi-language support

Manage Claim Request

Manage business claim request
Search box allows quick search of requests
Admin can approve/deny any request

Manage FAQs

All FAQs are managed on this page
Admin can add/delete/change order of FAQs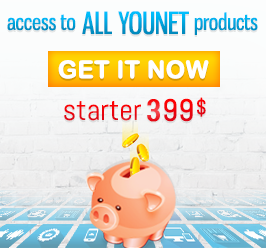 Supported Browser
IE9+, Firefox, Safari, Chrome
Support System
http://socialengine.younetco.com/client
Installation Guide
After purchase our product, an email will be sent to you immediately in which an installation guide is included to instruct you on how to install the product. If you purchase product with installation option, please submit ticket in the Client Area with FTP, site URL, and Site Admin account for us to install.
Refund & support policy
http://socialengine.younetco.com/policy
Support Time Monday-Friday, 8:30 AM-5:30 PM, GMT+7
Notice: For some reasons [email problem] that you do not receive email from us for product information, please contact us at info [at] younetco.com.