Listing System - Product Showcases
$69
Listing System now fully supports Responsive and Mobile View
Listing System is integrated with Mobile Application
Online listing has become a trend recently. It's similar to advertising but more focused on content and presentation. Listing helps raise user's awareness of a product or service. It provides a visual presentation of what provider has to offer and detail information related to the product. 
Listing offers an easy way to for users to create and manage their listings. With various designs, users can customize how they want their listing to look. 4 different view modes bring a variety of style to listing site. In addition, search feature with radius filter enables users to find listings closest to their area. With beautiful design and various report options, listing promises to be an effective tool to create and manage product listings on any social network powered by SocialEngine.
Best Compatibility: SE 4.8.x – 4.9.x
Product Version: 4.01p6
Demo: http://socialengine4.demo.younetco.com/listings/
Responsive Demo: 
Improvements
Integrate with Location-based System plugin
Integrate with Ultimate Video plugin
Apply SE setting of default currency when posting new listing
Add slug in URL of listing
Add Total like in Listing Details
Key Features:
Front End
Create listing. Photo

Category: pre-set categories in admin panel
Select themes: There are 3 themes available to choose from
Listing Title: Title of a listing
Tag: which tag you want to associate with this listing
Short description: a brief description of your listing
Description: Full-length description
About us: instruction about poster
Main photo: Representative photo of your listing. 
Main Video: Main video about your listing
End date: End date of your listing
Include in search results: allow listing to be searchable
View privacy: who may view this listing
Post activities privacy: who can post on this listing
Share privacy: who can share this listing
Print privacy: who can print this listing
Photo creation: who can create photo for this listing
Video creation: who can create video for this listing
Discussion Creation: how can create discussion for this listing

My Listing. Photo

Users have option to import listing from csv file
Search box allows easy look up

Browse Listings. Photo 

Display a list of listings
4 view modes supported
Category filter
Get Direction link  allows quick reference to location of each listing

Listing Homepage. Photo

List of categories and listings currently available 
4 view modes
Various widgets available to display different kinds of listings

Import Listing. Photo

Allow import of listing using csv file
Privacy settings for imported listings

FAQ. Photo

All FAQs are located here
Answers are hidden to prevent flooding of the page

Best Compatibility

YN Affiliate 4.03 or later
Back End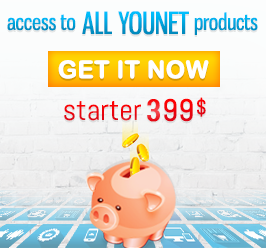 Supported Browser
IE9+, Firefox, Safari, Chrome
Support System
http://socialengine.younetco.com/client
Installation Guide
After purchase our product, an email will be sent to you immediately in which an installation guide is included to instruct you on how to install the product. If you purchase product with installation option, please submit ticket in the Client Area with FTP, site URL, and Site Admin account for us to install.
Refund & support policy
http://socialengine.younetco.com/policy
Support Time Monday-Friday, 8:30 AM-5:30 PM, GMT+7
Notice: For some reasons [email problem] that you do not receive email from us for product information, please contact us at info [at] younetco.com.