Product Upgrade: Resume 4.02 now supports Right-to-Left layout!
March 13, 2017 | 1483 Views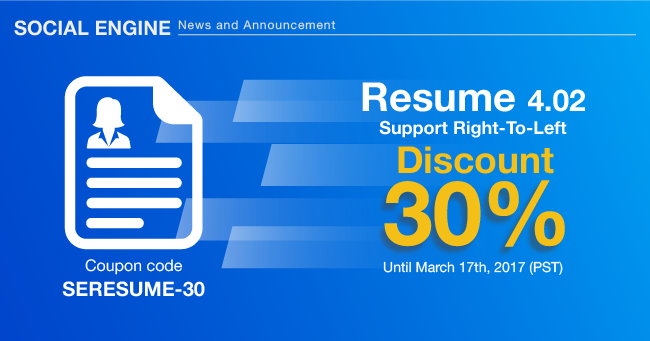 Hi everyone,
How are you? We wish you are all good. We are having very special feelings when getting back to you today.  And same as other times, we have an interesting update to you.
As you all know that we have been working on project to support Right-to-Left layout on all of our plugins. Up to now, we have already had 7 products updated for RTL layout and so many positive feedbacks have been given. This is totally wonderful. You know, this encourages us a lot. Our team still try our best to finish the project as quick as possible to give you perfect plugins in this layout style. And today, we are excited to announce that the 8th product supporting RTL layout is officially released: Resume 4.02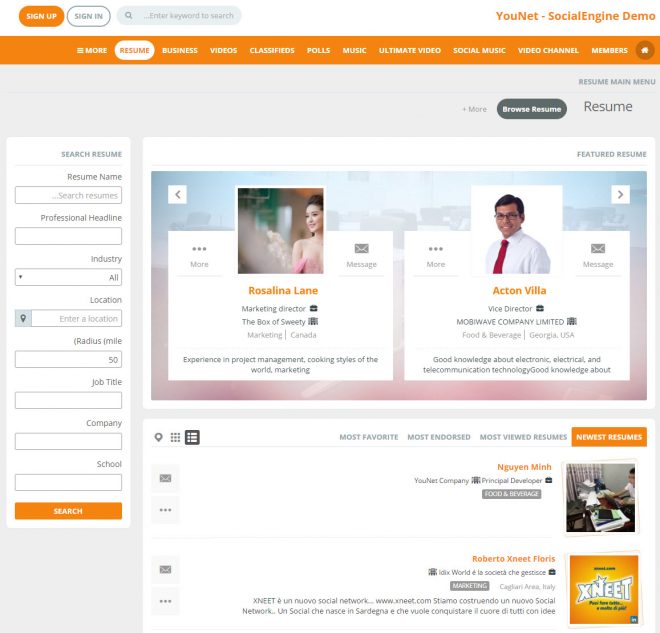 For more information, feel free to visit its posting or experience yourself on our demo.
The Resume 4.02 is available for you now. Please go to Client Area and get upgrade package.
Last but not least, to celebrate this occasion, we are so happy to offer discount 30% OFF on all purchases of this plugin. You can use the coupon code SERESUME-30 when you order. The promotion is valid until end of Mar 17th (PST).
Hope that you will be satisfied in this upgrade of Resume plugin. If you still have any queries, please feel free to contact us and we'll get back to you in soonest.
In summary, here are plugins already supported Right-To-Left layout until now:
Thank you for being with us. Please stay tuned as we will get back to you very soon.