Since the development of social network, it has become not only a part of people life,  and nowadays it also is an integral part of the business development. In current, most of social network, social community have plenty of tool for business introduction, for job posting, and then come a need for a tool for users to promote themselves, to endorse their skills, their achievements and their professional. Resume was developed in completing the perfection of social network.
Resume, a fantastic plugin, a valuable addition to a professional social network, has similar features as LinkedIn plus unique features such as recommendation, export, view template etc… Users can endorse skills of each other, show/hide certain section on their resume and import resume from LinkedIn. With this feature, users won't have to rewrite their resume.
Best compatibility: SE 4.8.x – 4.10.x
Product version: 4.02p2
License key
This module requires YouNetCore plugin to verify license.
License key and YouNetCore plugin could be found under your Client Area.
Dependency:
Demo:
Improvements
Key Features
Front End
Browse all resumes: user can view all public resumes with 3 mode views: grid view, list view and map view. User can also view many attractive widgets such as Featured Resumes, Newest Resumes, Most Viewed Resumes, Most Endorsed Resumes, Most Favorite Resume

User can perform many actions on each resume such as: Save to PDF, Endorse skills, Recommend the resume, Save resume to view later, View user profile
User can register service "Who Viewed Me" to view all users who have viewed his/her resume
User can search resumes with different criteria

Who Viewed Me service: after registered, user can view all users who have viewed his/her resume on a relevant duration. If the service is expired, user has to register again
Import/Export Resume: 

User can import his/her resume from LinkedIn. To import data, user has to configure which information will be imported. The imported data will not be linked to any information from LinkedIn 
User can export his/her resume to pdf/ docx format

Create/Edit Resume:

There is 4 different themes for user to select
User can add general information (including full name, professional headline, location and industry) and other information such as: photo, summary, experience, education, certifications, languages, skills, publications, projects, honors and awards, courses, contact information and custom fields
For each section, user can add as many information as he/she needs. For example: unlimited skills, projects, courses, etc…
User can make his/her resume to be searchable or not
User can drag and drop resume's sections to re-design it
User can link the experience, education, project, course to a specific business in Business Directory plugin

View own resume:

User can perform many actions such as: Save resume to pdf, Ask recommendation from friends, View resume as normal user, Edit privacy for resume, Pay fee to feature resume or Change theme for the resume
User can edit privacy settings for each section

View resume of other users:

User can view resume of other users if he/she has the permission. User can endorse the skills, give the recommendation for his/her friend as well as save the resume to pdf, send message to resume's owner, save resume or view user profile 

Manage recommendations:

User can manage the received recommendations, allow them to show/hide on his/her resume. User can also delete the unexpected recommendations
User can manage the given recommendations, can edit or delete them
User can ask recommendation to his/her friends.
User can view all requests of his/her recommendation from friends
Back End
Global Settings

Admin can configure the fee to feature resume, to use "Who Viewed Me" service for a day

Member Level Settings

Admin can configure how many credits user will receive for creating resume and adding recommendation
Admin can configure to allow user to edit resume, endorse a skill, view resume detail, give a recommendation and many other actions

Manage Resumes

Admin can search resume or delete resume of a specific user. Admin can also update service "Who Viewed Me" for an user as well as feature some resumes

Badge Management

Admin can configure who will receive the badge for their resume. The badge will be released based on the number of views, endorsements, recommendation or based on resume completeness

Manage Custom Fields
Manage Industries

Can map industries of Resume to Industries of Job Posting. After mapping, user can view some suggested jobs which match with his/her industry on the resume

Education Degree
Manage Transactions
Question 1: How to change color of general information and title of all sections in resume
–> Answer
Question 2: Who can I give recommendations to?
–> Answer
Question 3: Who can I endorse to?
–> Answer
Question 4: What happened when I import data from LinkedIn?
–> Answer
Question 5: What is industry mapping?
–> Answer
Question 6: How the integration between Business Directory – Jobs Posting – Resume works?
–> Answer
Question 7: I can't import full data from LinkedIn, only general information, summary and experiences can be got
–> Answer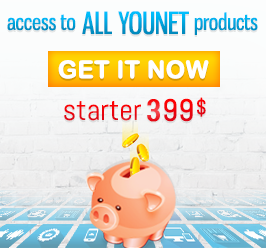 Supported Browser
IE9+, Firefox, Safari, Chrome
Support System
http://socialengine.younetco.com/client
Installation Guide
After purchase our product, an email will be sent to you immediately in which an installation guide is included to instruct you on how to install the product. If you purchase product with installation option, please submit ticket in the Client Area with FTP, site URL, and Site Admin account for us to install.
Refund & support policy
http://socialengine.younetco.com/policy
Support Time Monday-Friday, 8:30 AM-5:30 PM, GMT+7
Notice: For some reasons [email problem] that you do not receive email from us for product information, please contact us at info [at] younetco.com.