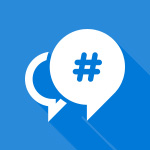 Though the hashtag symbol had been invented for very long time, it just became certainly popularized with the masses by Twitter from the 2000s and then was adopted by Instagram, Facebook, Google+, Pinterest and seemingly many other major social platforms. It is now an important part of every modern marketing strategy. Hashtag makes their content easier to be searched, categorized as well as targeted to expected audience in online communities.
Let's "hashtag" with YouNet – Hashtag on SocialEngine, if you love its functionalities in searching, categorizing, analyzing and linking, or you want to take its advantage of click-ability to improve your click through rates, or even if, you only care about the fashion!
Best Compatibility: SE 4.8.x – 4.9.x
Product version: 4.01p1
License key:
This plugin requires YouNetCore plugin to verify the license
The license key and YouNetCore plugin could be found under your Client Area
Demo: 
Key Features
Hashtags  can automatically be detected by the special pound sign (#)
Hashtags can be put into the comments as well as description, content, caption, etc. of any items
Integrated with SocialEngine Search and YouNet Advanced Search
Hashtags can be searched globally by clicking on it, typing it into search box placed at mini menu or at Advanced Search page
Hashtag search results can be filtered by item types such as Photo, Video, Blog, Post User Profile, etc. Filters can be defined by admin at backend
Integrated with almost all YouNet plugins: Advanced Feed, Advanced Blog, Advanced Forum, Advanced Album, Advanced Event, Advanced Group, Social Store, Mp3 Music Selling, Auction, Business Directory, Job Posting, Fund Raising, Contest, Idea Box, Video Chanel, Social Music, Listing System, Multiple Listing, Wiki, Feedback and Ultimate Video
Provides Top Trend widget to display most trendy keywords of the whole site;
At the back-end, administrators can decide to enable Hashtag or not, and which item types will be able to be filtered by
Support Right-to-Left layout.
Front End
Hashtags link with search queries, created by using a pound sign before a no spaces, no punctuation and no special characters word or phrase
Integration with Basic SocialEngine Search and YouNet Advanced Search:

Search by text at search box near the mini menu
Search by text from Advanced Search
Support auto-suggest hashtags when search by text
Search results displayed on activity feed

Integration with Advanced Comment

Can find out feeds which have comment contains the target hashtag
Can add hashtags to comments
Filter hashtag by its item-types from the search result
Integration with YouNet's modules:
Integration with Advanced Feed:

Hashtags put in any above modules item will be shown along with that item on the New Feed
Hashtag search result displayed on the feed

Top Trend widget: 

Display most trendy keywords of the whole site
The number of hashtags to be shown set by the admin
Back End
Global Settings

Enable/disable Hashtag on feed and all modules
Enable/disable filter hashtag by item type

Manage Filter:

If filter is enabled, admin can check to choose which types that end user can to filter hashtag results
Add more different filters with different types
Question 1: Once Hashtag integrate with Advanced Feed, do I have to install Advanced Feed also?
-> Answer
Question 2: How does Hashtag work with other third party plugins?
-> Answer
Question 3: Can we add hashtag to object titles?
-> Answer
Question 4: Is there somewhere in that hashtag cannot be detected?
– > Answer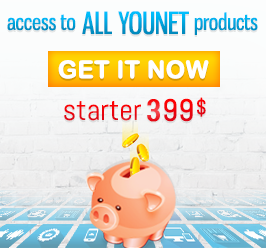 Supported Browser
IE9+, Firefox, Safari, Chrome
Support System
http://socialengine.younetco.com/client
Installation Guide
After purchase our product, an email will be sent to you immediately in which an installation guide is included to instruct you on how to install the product. If you purchase product with installation option, please submit ticket in the Client Area with FTP, site URL, and Site Admin account for us to install.
Refund & support policy
http://socialengine.younetco.com/policy
Support Time Monday-Friday, 8:30 AM-5:30 PM, GMT+7
Notice: For some reasons [email problem] that you do not receive email from us for product information, please contact us at info [at] younetco.com.