Promotion: Christmas 2014 – Gift Exchange
December 23, 2014 | 1988 Views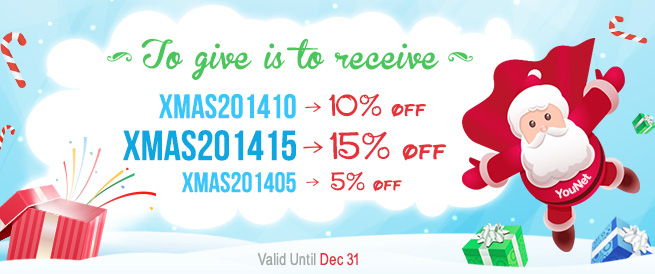 Knock Knock. Who's there? It's Santa Claus and he brought gifts.  
Santa brought gifts for everyone but his gifts can only be used under certain conditions:
5% off all purchase regardless of amount
10% off purchase over $100
15% off purchase over $300
In the spirit of gift exchange holiday, Santa offers even more gifts. For each review, you've written for us on SocialEngine.com, Santa will provide additional 2% discount.
If you write review on our profile page: http://www.socialengine.com/customize/se4/developer?dev_id=568, Santa will provide 5% additional discount.
Once you write reviews, contact us to receive your special gift
Some of our latest releases you might be interested in: Advanced Member, Advanced Feed System, especially Live Chat System
So, where's the gift? You have to look for yourself. Hint: It's right in front of you.
If you have any question, problem or concern, don't hesitate to contact us at [email protected].