Enjoy Halloween Season 2017 and get discount 15% Off
October 30, 2017 | 1375 Views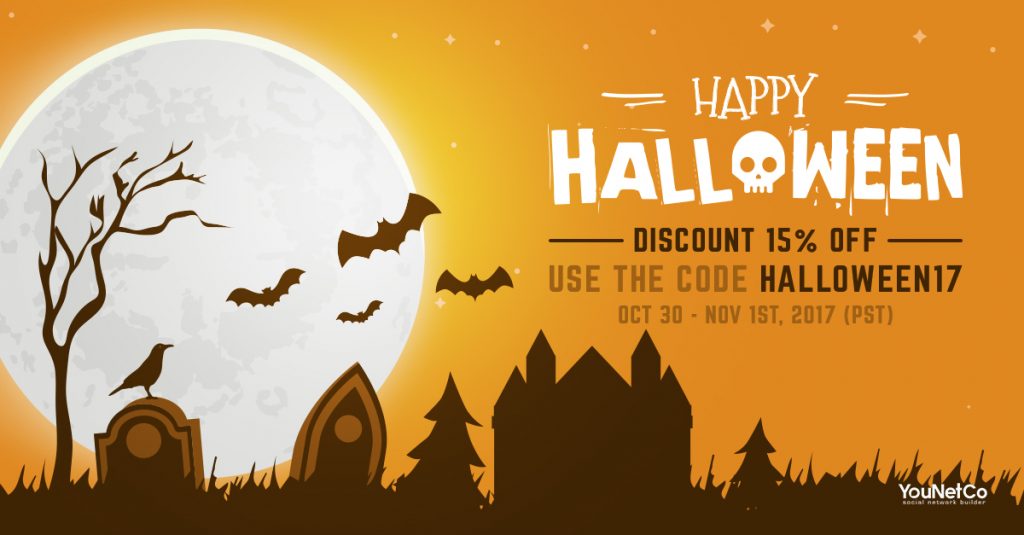 "It might be scary…
It might be a fright…
But it's sure to be fun
On the Halloween night!"
It's true, Halloween is almost here now. Are you ready to be tricked or treated?
This year, we are eager to offer you a great 'treat' with code HALLOWEEN17. Don't worry about us pulling any 'trick' on you because the sweet 15% OFF on all of our products (except Services) from October 30th to November 1st, 2017 (PST) is a great way to celebrate Halloween.
Let join us in Halloween season and see how people in your community enjoy our treat.
Have a 'spooktacular' Halloween!