Jingle Your Way to Savings! 20% Off On All Products Enclosed
December 25, 2017 | 1555 Views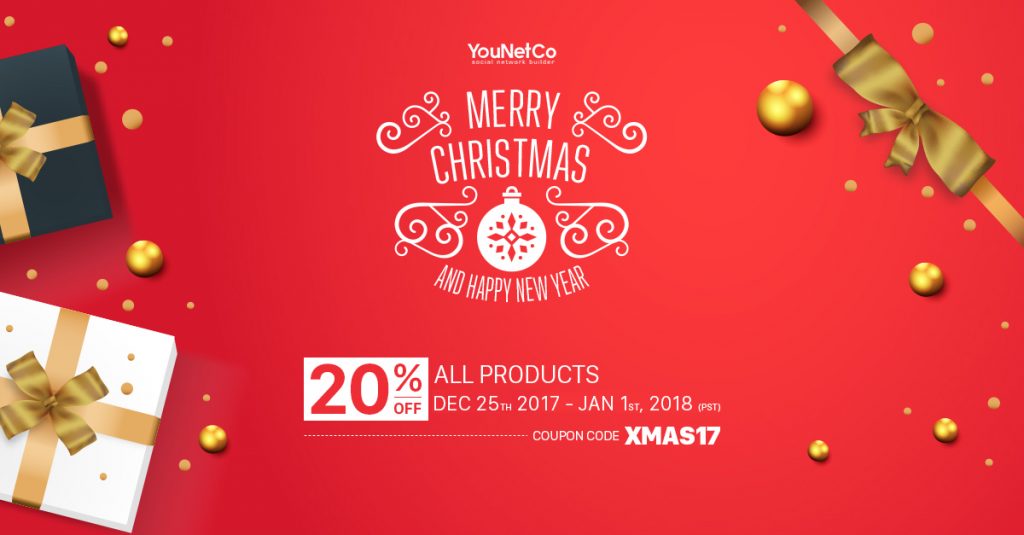 Snowflakes, fairy lights, reindeer and Santa. With these things showing up all over the places, we know another beautiful holiday season has arrived!
Christmas marks the end of the year but also spark the beginning of New Year of 2018. This time is a right occasion for us to wrap up and show our appreciation to clients who have been standing by our side throughout the year of 2017. You guys are amazing, and you know that?
And to uphold this year festive spirit, it is just about giving gifts to loved ones after all. Therefore, you don't need Santa to work his magic because we will be your Santa and bring you great saving deals.
We offer 20% off on all products (Plugins, Mobile app, Templates, and Packages) with coupon code: XMAS17. The coupon will be valid from 25th December 2017 until 1st January 2018 (PST).
Enjoy a pleasant holiday and grab the great deals in our last sale of the year.
New Aim, New Dreams, New Achievement. Everything is waiting for you ahead. We wish you a Merry Christmas and a Happy New Year 2018!