Special Sale on Memorial Day 2017!
May 29, 2017 | 1374 Views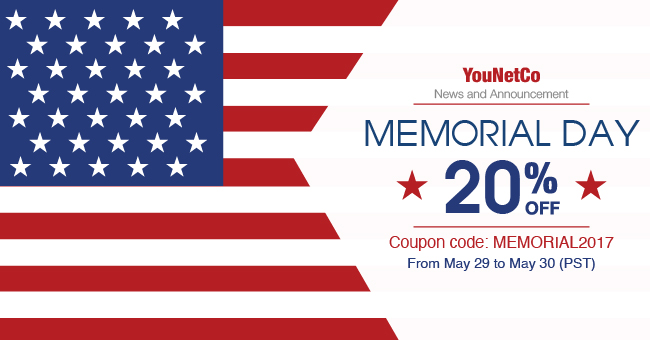 How are you today? We are having such special feeling now. As you know, today is the day for appreciation. It is a special moment reminding us all sacrifices that our ancestors have made to the country.  With our great appreciation and honor, we happily offer a special promotion for all purchases on Mobile app, Plugins and Templates. Please use coupon code MEMORIAL2017 to get discount 20% OFF. Hurry up!!! This coupon code is valid on May 29th and 30th only.
We hope that you will be interested in this promotion. Please stay tuned since more updates are coming shortly!