Happy Halloween 2016 – Get "treating candy" from YouNet
October 28, 2016 | 1331 Views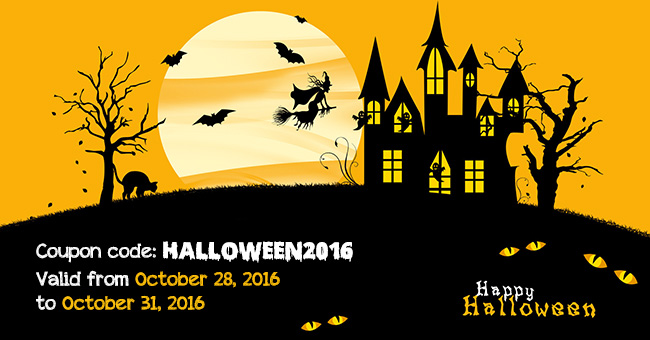 The Halloween is coming very soon. We wish you and your family have a good time together with many treasured memories. 
To celebrate Halloween this year, we'd love to not only share our halloween costume, pet costumes, pumpkin carvings or outdoor decorating, but also have "treating candy" for you, 20% discount on all of our products. And you can get it now since we already leave our door open. Here is the "candy": HALLOWEEN2016
Hurry up! The "candy" will be out of date on October 31st, 2016.
Happy Halloween