Thanksgiving, BlackFriday and CyberMonday Sales 2015
November 28, 2015 | 1473 Views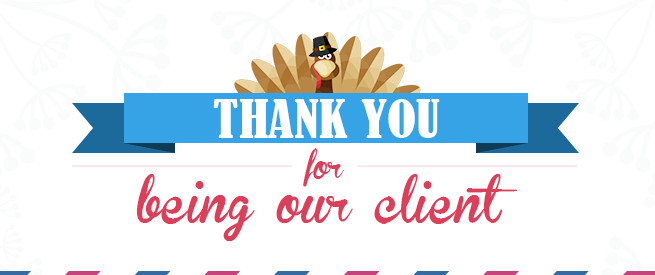 We are always happy when Thanksgiving approaches because this festive occasion gives us the opportunity to appreciate and express our gratitude to all those with whom we have worked together and have had a fruitful association. It's a pleasure to declare that the past year has been good for us, and we thank youfor your unending support which has helped both of us grow.
Black Friday has also arrived and Cyber Monday is around the corner, we would like to offer 20% off discount on your next purchase which is valid till Nov/30 (GMT+7) with the coupon code YNTKGIVING2015. This coupon is also applicable to purchase Package Deal – https://socialengine.younetco.com/package-pricing, so don't miss.
Once again, we are happy that we got an opportunity to serve you. Hope to keep this wonderful association for many more years to come.
We wish you a lovely Thanksgiving and a joyous holiday season.