GroupBuy Like Groupon, Living Social
$69
GroupBuy is now FULLY responsive.
Operating in a similar fashion as Groupon, Living Social in SocialEngine site. GroupBuy is the most common e-commerce system to increase consumer buying power. We have provided a new layout with trendy design for all plugin's pages. Sellers/Merchants are able to sell their products at a lower price than the market price; buyers can get a good product at a lowest possible price on GroupBuy anywhere, anytime. With subscription feature, sellers can segment their customers based on location, age, gender, etc. The promotion deal will be sent to thousands of subscribers in free daily emails.
Best Compatibility: SE 4.8.x – 4.9.x
Product version: 4.05p1
License key
This module requires YouNetCore plugin to verify the license.
The license key and YouNetCore plugin could be found under your Client Area.
Notice:
Payment Gateway support: Paypal, 2checkout.
For other payment gateways, please contact us for custom work.
This module is fully compatible with SE standard themes and YouNet themes.
If you use a custom template, please submit a ticket in the Client Area to get help from us.
This module is fully responsive with YouNet Responsive Template 
Knowledge Base: http://knowledgebase.younetco.com/category/social-engine-products/groupbuy-like-groupon-living-social
Demo: 
Improvement
Compatible with SE 4.9.0 -> 4.9.2
Support search by kilometer
Support og tags when sharing deals on Facebook
Change new layout for all pages: landing, listing, deal detail, my posted deal, FAQs, Helps, Statistic.
Support to add multiple locations
Support "Clone" function for creating new deal
Improve statuses of deal
Integrate with Advanced Payment Gateway
Improve layout of "My Account" page in Responsive Photo template
Support to add deal location with Google place
Integrate with Location-based System plugin
Key Features
Enable member to sell and buy deals
Support Multi-currency
Enable member get deals by using email subscription
Support multiple payment methods
Enable admin to manage all settings for GroupBuy module in admin panel
Support payment directly by Debit Card through PayPal
Display number of item in PayPal description
Show item number on each transaction
Integrate with: Advanced Payment Gateway, Location-based System, and Advanced Feed System
Front – End
Homepage

Featured deals are displayed in slideshow with details
Search deals: allow user to search for deal by keyword, category, location, address, radius, and status, to browse for deals by: Hottest , Most liked, Highest rated, Lasted, Most viewed
"Email Subscription" allows member to register for periodically newsletter, segment by targeted information : category, location, age.
Hot deals: ongoing deal which has the most bought quantity
On-going and upcoming widgets to display deals
Deal detail

Show the details of the deal with 3 tabs: Information, Rating & Review, Like & Comment
Buyer can mark, print or share deal to other social networks
Seller can manage deal such as Feature, Delete, Clone, Selling Statistic
Status of deal: draft, pending, denied, approved, upcoming, ongoing, expired
Check out


Users are able to buy for his/her friend.
Buyer can manage shipping information.
Buyer are able to edit deal quantity during checkout process
Support payment methods: Virtual money, Cash on Delivery, Credit, Paypal. 
My Items


My Deals

List out all deals with detail information are posted by logging in user
Seller can search for deals by keyword, category, date, status, etc..
Seller is able to edit deal/ add photos before publishing a deal
Seller can view the deal statistics after it is published
Seller can feature, extend feature period after published a deal

Buy History

List out all deals are bought by logging in user
Buyer can search for deal by keyword, category, date, status, coupon code, coupon status
Buyer is able to view/print detail of order

Selling Statistic

List out detail statistic of each deal
Seller is able to view order detail and mark it as completed or refunded
Seller can manage coupon codes, change status to Used or Expired

My Account

To manage account payment
Seller is able to edit payment information
Seller can send request to admin for credit collection
Support view details information of Total Sold, Total Online purchased , Total Commissions, Available amount, Waiting amount, Received amount

Transaction History

List out all transactions of logging in user

Marked deals

List out all deals has been marked by logging in user
Allow seller to post new deal with

Minimum Units Sold:

are the minimum number units which needed to be sold in order for the deal to be continued, if the minimum units sold do not meet, the deal will be cancelled and all the bought deal will be returned to buyers.

Maximum Units Sold : are the maximum numbers units which sellers want to sell for this deal
Maximum Units Bought: are the numbers of units which one buyer is allowed to buy from this deal

Allow seller feature deal when publish
Helps

Show instruction/user rules in store for members

FAQs

Show a list of frequently asked questions and answers

Member Profile Page

Show all selling deal of a user in profile page
Back – End
Global Settings

Allow admin to configure general settings for GroupBuy module

Member Level Settings 

The settings are applied on a per-member-level basis

All Deals

Enable admin to view/edit/delete/approve/deny or featured a specific deal

All Order

Allow admin to view/ mark orders as completed or refunded

Categories

Enable admin to Add/Edit categories and Add/View sub-categories
Support custom fields. Allow admin to Add/Edit/Delete Question to provide information about the deal listing when creating new deal

Locations

Enable admin to manage deal locations and sub-locations

Accounts

Manage members finance accounts

Transactions

Search transactions by date, type tracking, Payment From, Payment To
View all users' transactions

Requests 

Allow admin to Accept/Deny the requests from sellers

Email Templates

Allow admin to compose an email template

Currencies

Allow admin to Enable/Disable the available currencies

VATs

Allow admin to Add/Edit/Delete VAT

Helps

Allow admin to Add/Edit/Delete Page to show instruction/user rules in store to members

FAQs

Allow admin to Add/Edit/Delete frequently asked questions and answers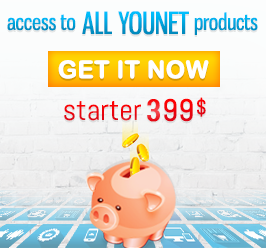 Supported Browser
IE9+, Firefox, Safari, Chrome
Support System
http://socialengine.younetco.com/client
Installation Guide
After purchase our product, an email will be sent to you immediately in which an installation guide is included to instruct you on how to install the product. If you purchase product with installation option, please submit ticket in the Client Area with FTP, site URL, and Site Admin account for us to install.
Refund & support policy
http://socialengine.younetco.com/policy
Support Time Monday-Friday, 8:30 AM-5:30 PM, GMT+7
Notice: For some reasons [email problem] that you do not receive email from us for product information, please contact us at info [at] younetco.com.