Advanced Event is decorated with new layout, fulfilled required functionalities as an event-focus website.

Exclusive Template for Event Site: http://socialengine.younetco.com/responsive-event-template.html
Advanced Event plugin includes many features that enable users to plan and publicize the occasions to bring the right people to the right place, at the right time. Using our Advanced Event is the right way to ensure that you can create the "wow factor" in each event. Add-to-calendar is a great tool to assist users in planning and executing their events to be more efficient and convenient. In addition, with provided widgets such as Coming Events, Popular Events, Most Attending Events, Most Rated, Most Liked, Event's Calendar, it is easier for users to access many eye-catching events.
Inherited fully the mobile web user experience from the previous version, from version 4.05, the Advanced Event was redesigned for better navigation and component arrangement on the page. In addition, a bunch of event-focus features was added to bring more utilities and tools for both end users, event owners, and administrator. The details will be listed out under Improvement section below.
Advanced Event now fully supports Responsive and Mobile View
Advanced Event is fully integrated with Mobile Application
Best compatibility: SE 4.8.x – 4.10.x
Product version: 4.06p2
License key:
This module requires YouNetCore plugin to verify the license.
License key and YouNetCore plugin could be found under your Client Area.
Dependency:
Notice:
You must install YouNet Advanced Video (version 4.01p5 or above) to be able to upload videos to your events
Knowledge Base: http://knowledgebase.younetco.com/category/social-engine-products/advanced-event
Demo:  
 Improvements
Key Features
Front End
Upcoming Events. 

Offer 3 view modes for event listing: Simple list, board card, map
Featured events are displayed in the slideshow.
Calendar widget which shows a total number of events on a specific day.
Search widget to search for a specific event.
Many blocks to classify events: Popular Event; Most Attended, Most Liked.

Past Events. 

List out events that have been over.

My Events. 

List out events created by current logging in a user.
List out events that current logging in user will attend.
Ability to leave events, edit events or set remind time.

Create New Event. 

Event Name: type in the name of the event.
Brief Description: a short introduction about the event.
Event Description:  detailed introduction about the event.
Set Start time and End Time.
One Time Event: the event will happen one time only.
Repeating Event: the event will happen again and again.

Select a day that the event will be permanently stopped
How will the event be repeated? Daily – Weekly – Monthly

Event Capacity: how many guests can be invited to the event in total?
Location Name: the name of the venue.
Full Address: address of the venue.
Host: name of the event's host.
Main Photo: upload a photo to model the event.
Event Category: choose a category to classify the event.
Contact Information of the host:

Allow this event to be shown in the search result.
Invited people must RSVP
Allow invited people to invite their friends
Allow invited people to invite groups
Who can leave comments in this event?
Who can upload photos in this event?
Who can upload videos in this event?

Custom fields

View An Event:

Events created by other members.
Events created by own.
Event reviews
Event media contents
Export guest list
Back End
Manage events. 

List out all events created on your site.
Sorting with many dimension
Feature/un-feature events
View an event in FrontEnd
Delete an event.
Custom field

Global Settings. 

Maximum End Day Repeat:
Maximum instances of each repeat events: maximum time that an event can be repeated
Google API: paste the Google API here to enable Google Map in FrontEnd.

Member Level Settings. 

Choose a member level and configure the rights

Categories. 

Create new categories and sub-categories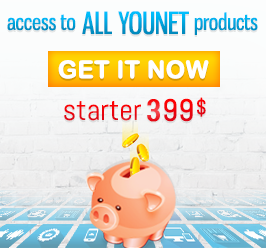 Supported Browser
IE9+, Firefox, Safari, Chrome
Support System
http://socialengine.younetco.com/client
Installation Guide
After purchase our product, an email will be sent to you immediately in which an installation guide is included to instruct you on how to install the product. If you purchase product with installation option, please submit ticket in the Client Area with FTP, site URL, and Site Admin account for us to install.
Refund & support policy
http://socialengine.younetco.com/policy
Support Time Monday-Friday, 8:30 AM-5:30 PM, GMT+7
Notice: For some reasons [email problem] that you do not receive email from us for product information, please contact us at info [at] younetco.com.