File Sharing is now FULLY responsive.
File Sharing is an enterprise plug-in which will turn your site into an online storage to support your members in storing their data. It allows your members to upload their data directly onto your site as well as download them whenever they need. Moreover, File Sharing also provides your members with a lot of privacy to help them manage and control their data effectively. As the admin of SE site, you can easily manage this module with Global Setting and Member Level Setting tab in Back-End.
SE compatibility: SE 4.8.x – 4.9.x
Product version: 4.03p4
Notice:
This module is fully compatible with SE standard themes and YouNet themes
If you use a custom template, please submit a ticket in the Client Area to get help from us.
Scribd Viewer is only available to registered Scribd account (which is used to configure Document online viewer). However, basing on new Scribd API rule, Scribd doesn't allow to create new accounts anymore
Google Viewer is available to all accounts
License:
This module requires YouNetCore plug-in to verify the license.
YouNetCore plug-in could be found in our Client Area
Dependency:
Knowledge Base: http://knowledgebase.younetco.com/category/social-engine-products/file-sharing/
Demo: 
Improvement
Support Google Viewer
Support Advanced Event plugin (version 4.05p6 or later)
Compatible with Business Directory
Support Responsive Clean
Fix Page display error when navigating to a shared link
Admin can configure privacy options for Member Levels
Allow uploading multiple files with the same name
Send notifications and emails to creators when file or folder are created in their folders
Sort folders/files in alphabet order by default
Bugs Fixed
Unable to cancel the uploading process
Group's folders are not added to group after creating
Any event members can delete files or folder of event
Upload button does not show even if users have permission to upload files
Key Features
Create folders to store data on an SE site
Create sub-folders
Integrated with Group: a group can create folders to store files such as photos, music or videos, etc.
Privacies to manage own folders
Drag and Drop files into the SE site to upload
Able to upload many files at a time
Move files from this folder to another folder
Download files
Ability to manipulate multi files
Documents such as PDF, PowerPoint, Doc, etc are displayed by an onscreen reader
Comment on files or folders
Share Link: create a shared link and send to your friends to invite them to view your file without being affected by any privacy
Support uploading document to Scribd by job schedulers 
Move following options from global settings  to member level settings

Max number of file
Max total size
Max file size 

Compatible with Advanced Group
Front – End
Browse Folders
View all created folders on the site
Access to a folder to view and manipulate files in this folder
Search widget to search for a specific folder
Manage My Folders
Create folders
Set folders' name
Set folders' privacies
Upload files to the folders
Create sub-folders
Download/view/move/delete files or folders
Manage Shared Links
Back – End
Member Level Settings
Global Settings
Scribd Settings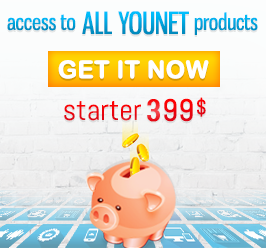 Supported Browser
IE9+, Firefox, Safari, Chrome
Support System
http://socialengine.younetco.com/client
Installation Guide
After purchase our product, an email will be sent to you immediately in which an installation guide is included to instruct you on how to install the product. If you purchase product with installation option, please submit ticket in the Client Area with FTP, site URL, and Site Admin account for us to install.
Refund & support policy
http://socialengine.younetco.com/policy
Support Time Monday-Friday, 8:30 AM-5:30 PM, GMT+7
Notice: For some reasons [email problem] that you do not receive email from us for product information, please contact us at info [at] younetco.com.