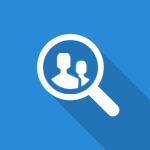 Advanced Members now fully supports Responsive and Mobile View
Advanced Members is fully integrated with Mobile Application
Social networking site has become an important tool for contacts, communication, sharing, and discovery. However, a considerable challenge it is facing is the ability to connect people and establish the connection between individuals who might or might not know each other. But let's be "Peace of Mind"! Our Advanced Members module has successfully solved that puzzle.
Advanced Members module includes various of features such as highlighting members of your community; enable easy browsing & searching of members; enhance interaction by suggesting friends, review & rate members, like & share members, especially linking prediction/recommendations, and so much more.
Best Compatibility: SE 4.8.x – 4.10.x
Product version: 4.02p2
License: 
This module requires YouNetCore plug-in to verify the license.
YouNetCore plug-in could be found in our Client Area.
Demo :
Improvement:
Supports Right-To-Left layout
Improve layout and function of calendar blocks
Add a button to edit user avatar from Profile page
Update text labels on Member Search widget to better describe their function
Improve loading of Member list to prevent page flashing
Add Google Api key to location input pages
Integrate with Location-based System plugin
Map View – Show marker at the living place if user has both living place and working place satisfy the search criteria
Support translation data of Rating Criteria input by admin
Add tooltips for Get Notification Privacy setting on Member Privacy page
In profile page of a user, when clicking to link "Member Liked", the popup will be displayed to show all members who liked this user. The title of the popup was added as an improvement
Mutual Friends – Add title for pop up
My friends – Drop mutual friend list a line
Each member can join one or more groups, so the Other Groups link would be shown if the member joined more than 2 groups. The popup of this link has just been added title and padding between title and items
Review – improve layout for pop up review
Integrate with Affiliate plugin
Key Features:
Support Mobile View and Responsive.
Integrated with Advanced Payment Gateway, Advanced Search, Credit.
Sleek design and informative display of member listing: List View, Grid View, Pinboard View, and Map View
Featured members can be highlighted in Feature slideshow, member listings, profile page, and members page.
Availability statuses (online/offline) of members.
Flexible browsing with featured, review, rating and birthday
Search box provides various types of criteria such as member name, location with radius, gender, age range, network, profile type, etc.
Maps integrated – user can easily "Get Direction" to other particular members.
Review & Rate – this feature allows users to validate and endorse other members as the strengths of their connections. These reviews and ratings can be separated into different criteria for more accuracy.
Linking prediction and recommendations: "People You May Know" widget enables a significant number of link creations and suggests people based on mutual friends, similar work & educational information, location, etc. Moreover, "Mutual Friend" are the people who are social networking friends on the site with both you and the person whose profile you're viewing. Advanced Members module shows a detailed list of who are your mutual friends.
Promote interaction among members – let them like / share each other, suggest friends for a particular trusted connection, getting notifications from others without adding friends, block / unblocking other members, etc.
Rich-content widgets: "Member Of The Day", "Most Rated Members", "Most Reviewed Members", "People You May Know", "Birthday Calendar", "This Member Also Review For".
Birthday Calendar – never missed these important days of your loved ones with the ability to browse for birthdays on Today, This Week, This Month or even on a specified date that you select.
Enrich information in Profile Page: personal information, workplaces, locations, relationship status.
Allow users to add a cover photo on their profile page.
Privacy settings – users can choose from whom they can get a notification; and configure who can get notifications of their actions.
Front-End
Promote interaction among members

Quick "Add Friend" on members listing
Block / Unblocking other members
Suggest friends for a particular trusted connection
Let members like / share each other
Allows users to validate and endorse other members as the strengths of their connections by rating and reviewing
Improve communication by sending messages to each other
Ability to get notifications without adding friends
User can easily "Get Direction" to other particular members
User can receive notifications for some actions of other users by using "Get notifications" feature.

Browse birthday on a specific day
Members Rating

Represent by indicated stars
Different rating criteria
General rating will be calculated based on all rating criteria
Search for members with specific rating score

Browse Reviews

Evaluate the helpfulness of reviews
Different reviewing criteria
General review can be liked / commented / shared

Profile Page

Ability to feature member on profile page
Added more widgets: rating&reivew, number of members like, number of members want to get notification
More information

Workplaces: current and past employers
Schools: current and past schools
Live: current and past living locations
Relationship Status

User Settings – Privacy

Deciding who can get notification of self actions

Best Compatibility

YN Affiliate 4.03 or later
Back End
Global Settings

Add work and places members have lived: allow members to add workplaces and locations members have lived to their profiles.
Search by location: allow members to search by living location
Update Relationship Status: allow members to update their relationship statuses on their profiles

Member Level Settings

Typical member level settings of Social Engine such as: allow writing reviews, allow ratings, allow edition of reviews, etc.
Getting Notification Privacy: deciding the options members can choose to select who can get notifications on their actions
Fee To Feature Member One Day: determine the price members have to pay if they want their profiles to be featured

Manage Members

All members on the site are listed on this page
Admin can search for particular member by name, username, email, level, approved status, etc.
Ability to feature / unfeature members
Ability select one member as "Member of the day"

Manage Relationship Status

Give admin the full control on relationship statuses: Add new status, Delete, appear in News Feed, Need approval from partner, etc.

Manage Reviews

All reviews are listed on this page
Admin can search for particular review by Reviewer, Reviewee, Review Title, in a specific date range
Options to view details or delete reviews

Review and Rating Settings

Ability to manage Review Criterias and Rating Criterias

Transactions

Ability to overview of all transactions which have been made within this module
Question 1: What is "Member Of The Day"?
Question 2: Is "People You May Know" another separated plugin?
Question 3: After changing "Relationship Status", does it need approval from my partner?
Question 4: If a member intentionally gives me a really wrong review and rating, what can I do?
Question 5: Do I have the ability to hide my profile on Browse Birthday page?
Question 6: In case that several members send friend requests to me, if I only accept one request, will the other requests be hidden? Can I delete the requests?
Question 7: Can I edit the rating of mine for a member?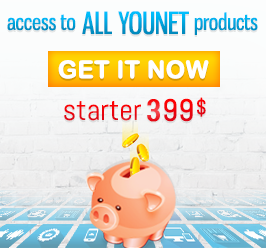 Supported Browser
IE9+, Firefox, Safari, Chrome
Support System
http://socialengine.younetco.com/client
Installation Guide
After purchase our product, an email will be sent to you immediately in which an installation guide is included to instruct you on how to install the product. If you purchase product with installation option, please submit ticket in the Client Area with FTP, site URL, and Site Admin account for us to install.
Refund & support policy
http://socialengine.younetco.com/policy
Support Time Monday-Friday, 8:30 AM-5:30 PM, GMT+7
Notice: For some reasons [email problem] that you do not receive email from us for product information, please contact us at info [at] younetco.com.