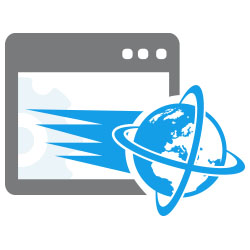 SocialEngine Optimization Package
Contact us for pricing/payment
With more than 8 years of SocialEngine development, we can help improving considerably performance of your social network so that:
Your website runs faster by reducing page loading time
Server load is reduced so that your social network is more stable and can serve more users
OUR PACKAGES
A.     General Deployment Optimization ($600)
In this package, we will do general deployment optimization on your server basis. This package can be done on dedicated server(s) OR on Amazon cloud service (if your SE is running on Amazon Web Services) below:
1.      SocialEngine on dedicated server(s):
Install server-side cache (APC, MemCache, etc.) on your server and configure your social network to work properly with this cache.
Tuning MySQL server based on server log so that database server load is reduced and SQL queries are run more effectively.
Off-load your server by using a light-weight web server to serve static content. This can also be done by using Amazon S3 service if required.
Configure a CDN service (such as Amazon CloudFront) to work with your SocialEngine  if required.
Setting up slow database query log for further optimization.
In case one server is not sufficient for serving your large social network, we will setup your social network on multiple servers so that load is sharing among them. This including configuring application source code and data synchronizing, load balancing among servers, etc.
2.       SocialEngine on Amazon Web Service:
Install server-side cache (APC, MemCache, etc.) on your Amazon EC2 node(s) and configure your social network to work properly with this cache, OR using Amazon ElastiCache as a caching service.
Either tuning Amazon EC2-based MySQL server, or utilizing Amazon RDS.
Using Amazon S3 for static content serving.
Using Amazon CloudFront CDN service if required.
Setting up auto-scaling configuration based on Amazon Web Services so that when your social network is in highload (there are too many concurrent visitors that one server cannot handle), it will use more than 1 EC2 node, and auto reducing to minimal node(s) when the load turns to normal.
B.     Advanced Optimization on Application level (Time Model)
In this package, we will analyze current SE and plug-ins source codes, logging all problematic database queries, monitoring server's services to find out which can be optimized on your social network. This might include some of the following services:
Optimize your end-user load time based on analyzing and optimizing front-end source code (HTML, javascript, css, leveraging browser-cache, etc) based on optimization rules provided by Google PageSpeed and YSlow. Your user will see your website load much faster if it is optimized properly.
Solving problematic queries which cause database bottle-neck on your SE network. By optimizing problematic SQL queries, we will use server resources more effectively so the server can handle more concurrent users and reducing user wait time on pages containing problematic queries.
Further source code analyzing and optimizing for problematic business flows / pages.
Analyzing schedule-based scripts and setting to be sure it will not consume much resources on servers.
Monitoring server services (such as how much memory/cpu a service runs) if required.
For this optimization package, we can work on time-based model so that you will only pay for our real effort. We cannot estimate a fixed price for this package due to the fact that your social network might be customized before, or there are many installed plug-ins from various providers, etc.   It is highly recommended that General Deployment Optimization is complete prior to this advanced optimization.
This work requires $500 deposit;  Invoice and Work Report are sent weekly informing clients the overall progress of this optimization project.   Should you have question on this feel free to contact us at http://socialengine.younetco.com/contact-us or over the phone at (+1) 626 460-0248. 
C.     FREE add-on services
Using one of our above optimization packages, you will get the following FREE services:
1 licence of out SE Minify plugin: http://socialengine.younetco.com/minify.html
Website Online Status Monitoring : if you want to constantly check if your website is online, we will suggest appropriate tools for FREE.
D.    24/7 Monitoring service
We also provide 24/7 monitoring service for your social network. With this service, we will monitor and do appropriate work when your social network faces problems (such as one system service is down, when web server is in high load and cannot respond to users, etc.). Please contact us for more detailed information about this.
MAINTENANCE
We provide 30-day maintenance after the optimization work is done.
The maintenance service is only be provided if there is no change after our delivery, including (i) There is no code upgrading/modification, (ii) There is no change in server services, AND (iii) No new plug-in is installed.
It is recommended to back up your source code and database after our delivery as we don't keep the customers' source codes after it is delivered.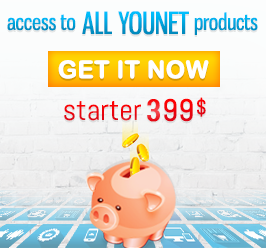 Supported Browser
IE9+, Firefox, Safari, Chrome
Support System
http://socialengine.younetco.com/client
Installation Guide
After purchase our product, an email will be sent to you immediately in which an installation guide is included to instruct you on how to install the product. If you purchase product with installation option, please submit ticket in the Client Area with FTP, site URL, and Site Admin account for us to install.
Refund & support policy
http://socialengine.younetco.com/policy
Support Time Monday-Friday, 8:30 AM-5:30 PM, GMT+7
Notice: For some reasons [email problem] that you do not receive email from us for product information, please contact us at info [at] younetco.com.