Social Ads - Page Transform Extension
$20
Page Transformation Extension enables the site owner to transform any page into widgetized pages. This also allows the administrator to place Social Ads' widgets on to them. 
SocialEngine Compatibility: 4.8.x – 4.9.x
Product Version: 4.01p3
Demo: http://socialengine4.demo.younetco.com/socialads/
Supported Modules:
Support all pages even pages from third party developers
Dependency :
This extension requires Social Ads installed in advance. 
Improvements
Compatible with Business Directory
Compatible with Multiple Listings module
Key Features:
Friendly interface
No coding is required to use this extension
All pages supported
Transform non-widgetized pages to widgetized pages for easy drag and drop action
All widgets are supported in newly transformed pages
Layout Editor-like interface
Easy integration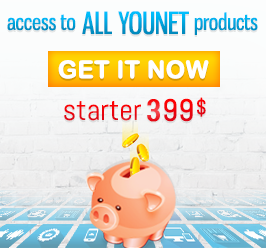 Supported Browser
IE9+, Firefox, Safari, Chrome
Support System
http://socialengine.younetco.com/client
Installation Guide
After purchase our product, an email will be sent to you immediately in which an installation guide is included to instruct you on how to install the product. If you purchase product with installation option, please submit ticket in the Client Area with FTP, site URL, and Site Admin account for us to install.
Refund & support policy
http://socialengine.younetco.com/policy
Support Time Monday-Friday, 8:30 AM-5:30 PM, GMT+7
Notice: For some reasons [email problem] that you do not receive email from us for product information, please contact us at info [at] younetco.com.