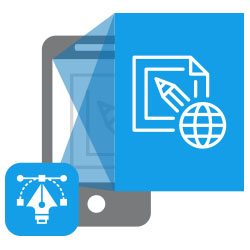 Mobile Application - Design service for Splash Screen and Icons
$300
People say first impressions are lasting impressions. The very first thing a user is going to notice about your mobile app, isn't it Splash Screen and Icons? Currently, the default Splash Screen is just the appearance of blank white screen. Essentially, the Splash Screen and Icons refer to the look and feel of your app when viewed by the users which may affect on their biases about your brands and businesses.
This service will provide you a special assistance in designing Splash Screen and Icons. We understand their important roles in building your brand image.
Additionally, we also have a thorough and clear understanding of the users expectations and viewpoints, which gives us a unique understanding of exactly how to develop the right Splash Screen and Icons for maximum impact.
Scope of Service:
Our designer will provide 3 options for your review and can have maximum 3 revisions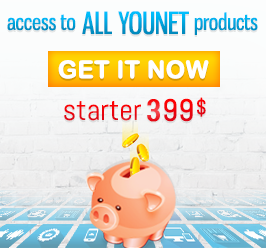 Supported Browser
IE9+, Firefox, Safari, Chrome
Support System
http://socialengine.younetco.com/client
Installation Guide
After purchase our product, an email will be sent to you immediately in which an installation guide is included to instruct you on how to install the product. If you purchase product with installation option, please submit ticket in the Client Area with FTP, site URL, and Site Admin account for us to install.
Refund & support policy
http://socialengine.younetco.com/policy
Support Time Monday-Friday, 8:30 AM-5:30 PM, GMT+7
Notice: For some reasons [email problem] that you do not receive email from us for product information, please contact us at info [at] younetco.com.