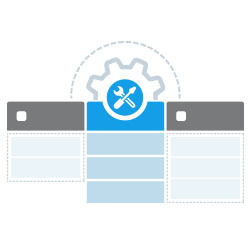 Advanced Menu Configuration Service
$60
Did you know that main menu is one of most important parts on your website? What your menu says gives your visitors a small indication of what your website is about and whether or not they are in the right place. Furthermore, the design of the website's main menu navigation also has a bigger impact on success or failure of a website. It affects traffic, search engine rankings, conversions, and user-friendliness.
So are you ready and in need to have a beautiful Advanced Menu System on your website? If yes, this service is right for you. In this service, we will provide the assistance in configuration of your Advanced Menu to make it as beautiful as expected.
Scope of Service:
You MUST provide necessary information about menu system, such as hierarchy, icons (active and inactive) in JPEG/PNG, texts, menu styles.
With menus in "Content" style, their contents MUST be provided.
Links of menus will be points to Home page by default. You can update the links again in AdminCP then.
Service doesn't include license of Advanced Menu System plugin.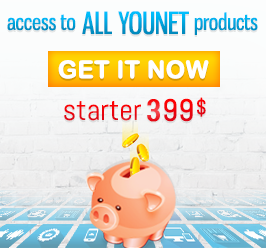 Supported Browser
IE9+, Firefox, Safari, Chrome
Support System
http://socialengine.younetco.com/client
Installation Guide
After purchase our product, an email will be sent to you immediately in which an installation guide is included to instruct you on how to install the product. If you purchase product with installation option, please submit ticket in the Client Area with FTP, site URL, and Site Admin account for us to install.
Refund & support policy
http://socialengine.younetco.com/policy
Support Time Monday-Friday, 8:30 AM-5:30 PM, GMT+7
Notice: For some reasons [email problem] that you do not receive email from us for product information, please contact us at info [at] younetco.com.