Advanced Forum now fully supports Responsive and Mobile View
Advanced Forum is fully integrated with Mobile Application
Advanced Forum module is an enhancement to SE's core forum module by supporting multi-level forum, friendly customized photo icons for specific forum category, and multi-photo attachments for each post. With Advanced Forum, users can search for topics displayed in order within a forum and its sub-forums. Advanced Forum is now integrated with several other modules: blogs, events, groups, polls. In addition, Advanced Forum is equipped with user-friendly layout as well as many more advanced features to drive greater engagement of users with forum activities.
Dependency:
Required SE Forum installed in prior.
Support:
Best compatibility: SE 4.8.x – 4.9.x
Product version: 4.05p1

License key:
This module requires YouNetCore plugin to verify license.
License key and YouNetCore plugin could be found under your Client Area.
Notice:
This module is fully compatible with SE standard themes and YouNet themes.
If you use a custom template, please submit ticket in the Client Area to get help from us.
Knowledge Base: http://knowledgebase.younetco.com/category/social-engine-products/advanced-forum
Demo: 
 Improvement
Support Right-To-Left layout

Improve layout of Forum Home page

Add some available icons for forum by default

Integrate several modules to forums: Events, Groups, Polls. Members can now create Events, Groups and Polls associated with individual forum
Members can create blogs quoting a post from forum
Moderators can create announcements in forums
Better and more attractive layout
Add user dashboard to manage forum signature, attachments and watched topics
Allow to attach multiple photos in forum topics/posts by uploading or select from albums module on site
Can invite forum participators to events/groups associated with that forum
Add post/topic icons displayed next to post/topic title
Add several widgets to forum views: associated polls, events, groups, announcements 
Allow admins to manage posts/topics, post icons and abused reports in back end
Allow mass-action for moderators in front-end
Key Features
Compatible with Responsive Templates
Compatible with YouNet Mobile View Template 4.02, bring exact mobile web user experience
Topic detail page is now a landing page: admin can add or remove widgets in this page.
Topics which have new replies will be marked as unread. View Photo
Add First Page and Last Page buttons. View Photo
Being able to attach files to posts. 
Being able to rate topics. View Photo
Automatically detect links in posts.  View Photo
Separate the reputation points to negative and positive point. View Photo
Add AddThis for the forum
Landing pages for all pages with user-friendly layout
Support multi-level forums / categories
Enable admin to assign icon/photo to specific forum/ forum category instead of SE default folder icon
Enable admin to assign moderators to each forum and it sub-forums along with their modification permissions (edit / delete / approve posts)
Enable admin to approve posts before being displayed to the community
Quick user interaction: add to friend, send message, watch post, thank button
Display forum topic in different orders: most recent replied, most viewed, recent created, etc
Enable topic search within a forum and its sub-forums
Enable rich text editor for posting and replying
Engaging widgets: recent replied, hottest topics, most viewed topics, etc
Upload photos from user's computer
Email templates for notification emails
Allow users to watch a forum
Add signature setting option
Display signature of user under each post
Front End
Guest
View posts: newest topics, hottest topics, most viewed topics
View thanked members
View Icon Legend and Forum Rights
View announcements, associated events, groups, polls
Search / Filter topics in Forums / Sub-forums
Registered Member: inherits functions from Guest and has other additional functions as below
Share / Thank / Add reputation to/ Report / Watch other member's posts
Upload photos when replying a topic
Configure to be received notifications from own post activities
Can access to User Dashboard to edit forum signature, manage attachments and watched topics
Can create events, groups and polls associated with a forum and invite forum participators
Moderator – inherits functions from Member and has additional functions as below
For forums and sub-forums that are delegated to moderator by admin, moderator(s) can approve post(s) (beside SE Forum features)
Can manage associated announcements, events, goups, polls including edit /delete / highlight
Support mass moderate actions for managing topics/posts
Widgets
Newest Topics
Hottest Topics
Most Viewed Topics
My Watched Topics
Statistics Top Users: Show Statistics of top users such as Total Thanked, Total Posts
Profile Advanced Forum Posts
Profile Advanced Forum Topics
Recent Advanced Forum Posts
Recent Advanced Forum Topics
Announcement widget
Polls widget
Events widget
Groups Widget
Back End
Manage Advanced Forums
Multi-level Forums
Upgrade Add-Category / Add-Forum / Add-Moderators feature
Share permission with forum moderators and/or member levels for each particular forum and its sub-forum(s)
Global Settings
Allow topics to be approved automatically
Set topic quantity in Hottest Topics / Most Viewed Topics / Newest Topics / Watched Topics widget
Set user quantity in Top Thanked Users widget
Member Level Settings
Allow this member level to edit / delete / approve / make sticky / close / move topics in forum if the member level is a moderator
Manage Posts/Topics
Allow to manage posts/topics from back end: approve / deny / delete posts
Manage Abused Reports
Allow  to manage abused reports: view reported posts / delete reported posts / dismiss reports
Manage Post Icons
Allow mnage post icons: add / edit / remove post icons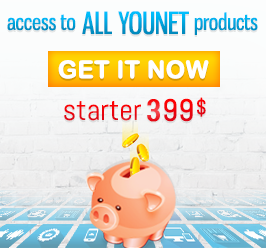 Supported Browser
IE9+, Firefox, Safari, Chrome
Support System
http://socialengine.younetco.com/client
Installation Guide
After purchase our product, an email will be sent to you immediately in which an installation guide is included to instruct you on how to install the product. If you purchase product with installation option, please submit ticket in the Client Area with FTP, site URL, and Site Admin account for us to install.
Refund & support policy
http://socialengine.younetco.com/policy
Support Time Monday-Friday, 8:30 AM-5:30 PM, GMT+7
Notice: For some reasons [email problem] that you do not receive email from us for product information, please contact us at info [at] younetco.com.