Advanced Feed Notification
$20
Advanced Feed Notification is now FULLY responsive.
Advanced Feed Notification allows members to receive all types of notification associated with their feeds under a small box in the left bottom corner. Members, therefore, get updated notifications and click to view new notifications easily.
Best compatibility: SE 4.8.x –> 4.9.x
Product version: 4.01p3
Dependency:
Notice:
This module is fully compatible with SE standard themes and YouNetCo themes.
If you use a custom template, please submit a ticket in the Client Area to get help from us.
License:
This module requires YouNetCore plug-in to verify the license.
YouNetCore plug-in could be found in our Client Area.
Key Features
Members will receive all updated notifications associated with their feeds
Notification will be popped-up on the left bottom corner like on Facebook
Enable admin to set global settings, style settings and sound alert for all notifications
Enable Member to turn on/off sound alert
 Front End
Back End
1. How does Advanced Feed Notificaton work?
-> Answer
2. How come it takes too long for notification to arrive?
-> Answer
3. How to add sound alert?
-> Answer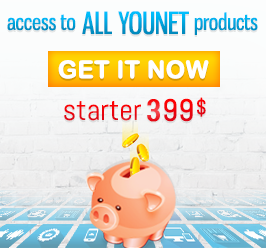 Supported Browser
IE9+, Firefox, Safari, Chrome
Support System
http://socialengine.younetco.com/client
Installation Guide
After purchase our product, an email will be sent to you immediately in which an installation guide is included to instruct you on how to install the product. If you purchase product with installation option, please submit ticket in the Client Area with FTP, site URL, and Site Admin account for us to install.
Refund & support policy
http://socialengine.younetco.com/policy
Support Time Monday-Friday, 8:30 AM-5:30 PM, GMT+7
Notice: For some reasons [email problem] that you do not receive email from us for product information, please contact us at info [at] younetco.com.