Advanced Video now fully supports Responsive and Mobile View
Advanced Video is fully integrated with Mobile Application
Improve your user experiences with our Advanced Video plugin, one of the most convenient video-sharing tools streaming videos from YouTube, Dailymotion, and Vimeo right on your site. Served as an enhancement to SE video plugin, Advanced Video offers many features that are similar to YouTube for your site to be a popular video service whereby users can create video clips and share them to the masses.
The plugin now reaches to the next stage of evolution where it brings up better mobile web user experiences. Advanced Video works perfectly compatible with our Mobile View Template 4.02 for SE. The convenience of built-in camera and mobility of smart phone now a day which would greatly encourage users record and share instantly memorable moments to friends and community. Ultimately, it drives your site to next level of user generated content volume and user engagement.
SE compatibility: 4.7.x — 4.8.x
SE Video: 4.1.5 or later
Product version: 4.03p7
Dependency:
License key:
This module requires YouNetCore plugin to verify license.
The license key and YouNetCore plugin could be found under your Client Area.
Knowledge Base: http://knowledgebase.younetco.com/category/social-engine-products/advanced-video
Demo: 
Improvement
Add "Artwork image" option when adding new/editing video
Add share options of AddThis on Video Details page
Autoplay video when viewing detail video
Compatible with Youtube Data API v3
Compatible with Responsive Templates
Compatible with YouNet Mobile View Template 4.02, bring exact mobile web user experience
Uploaded videos automatically converted into MP4 format which is popularly supported by HTML5 players.
Change HTML5 player on web view
Add videos with embed code (iframe)
Key Features
Integrate with Advanced Event 4.02 
Allow user to create a video from a FLV URL
Allow videos to be embedded from popular sources: YouTube, Dailymotion, Vimeo
Users are able to add videos to favorite list, playlist, and watch later list
Enhance video performance: streaming quality and speed
Provide a user friendly video homepage with featured video slideshows and many related video widgets
Allow users to share URL, HTML code of a video along with their playlist and favorite lists
Easy mechanism to send a video to friends through their emails or through Yahoo Messenger
 Front End
Search for videos by names, categories, and by their features (most recent, most viewed, highest rated, most commented, etc)
View video listings
Video statistic
Embed videos from additional source: Dailymotion
Create new playlist:  allow user to add playlist logo
Sort / Edit your playlists
Add videos to and remove video from playlist, favorite list, and watch later list
Manage my videos: edit, delete videos
Rating video
Many other options: URL, HTML Code, Send to Friends, Share, Report
Allow users to rate their favorite videos
Provide landing pages for all pages
Video widgets: most rated, most viewed, most liked, featured videos, recent videos, popular videos, top members
Back End
Manage Videos

View, delete, feature a member's videos

Manage Video Utilities:

help admin to configure and troubleshoot the video plugin
Configure current installed version of ffmped
Configure supported video formats

Manage global settings

Configure number of videos shown per page
Configure if members can embed videos from other sources
Set number of categories listed per page
Set number of videos per category
Set number of videos to be allowed in a playlist
Set number of playlists displayed per page

Manage Member Level Settings: for each member level

Configure if they can view videos
Configure if they can upload their own videos
Configure the maximum number of videos, they can create
Configure if they are allowed to edit or delete their videos
Configure if they are allowed to comment on videos, playlist

Manage Video Categories

Add a new category
Edit / Delete a category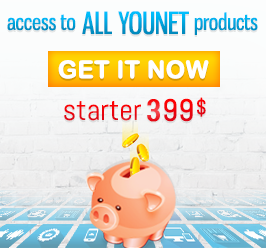 Supported Browser
IE9+, Firefox, Safari, Chrome
Support System
http://socialengine.younetco.com/client
Installation Guide
After purchase our product, an email will be sent to you immediately in which an installation guide is included to instruct you on how to install the product. If you purchase product with installation option, please submit ticket in the Client Area with FTP, site URL, and Site Admin account for us to install.
Refund & support policy
http://socialengine.younetco.com/policy
Support Time Monday-Friday, 8:30 AM-5:30 PM, GMT+7
Notice: For some reasons [email problem] that you do not receive email from us for product information, please contact us at info [at] younetco.com.